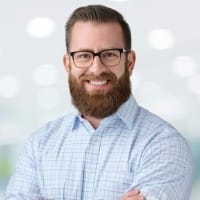 A Beacon of Innovation in AI and Automation
Established in April 2023, ZenithFlow emerges as a beacon in the realm of AI and automation, founded by the visionary Dr. Carrick Longley. As a service-disabled veteran-owned small business (SDVOSB), we are not just a company but a testament to dedication, innovation, and transformative technology.
Commitment Beyond Commercial Success
While still in its nascent stages and focusing on scaling our commercial presence, ZenithFlow has already carved a niche through pro bono services, underscoring our unwavering commitment to innovation and practical utility. Operating on a self-funded model, we prioritize mission-driven objectives over the pursuit of rapid growth, setting us apart in a landscape often dominated by venture capital interests.
Our Mission: Bridging Innovation with Practicality
At ZenithFlow, we are driven by the philosophy of turning innovative ideas into tangible solutions. Our journey is not just about technological advancement but about creating meaningful impact, both in commercial domains and in defense. We stand at the cusp of a new era in AI and automation, ready to redefine the boundaries of what's possible.