Automation & AI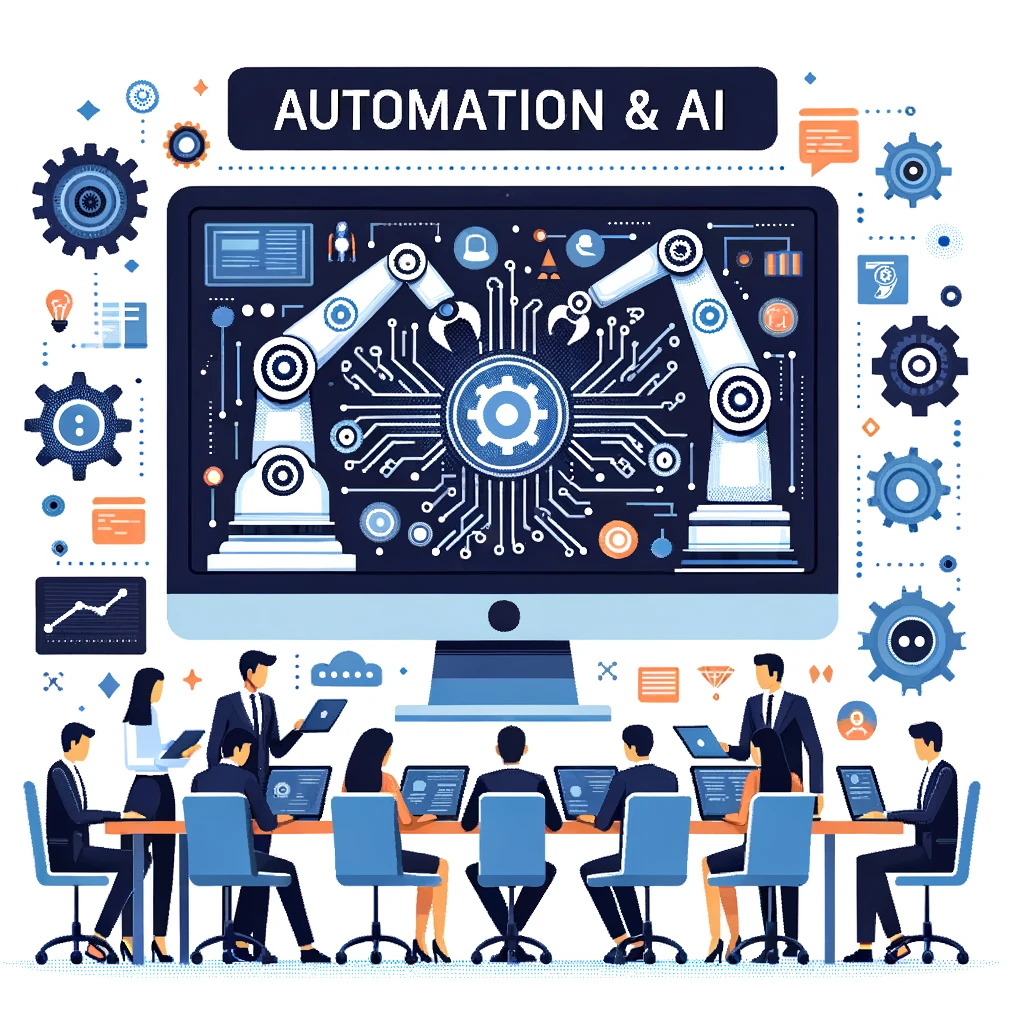 Automation and AI are transforming the way businesses operate by introducing intelligent systems that can handle tasks with minimal human intervention. These technologies not only streamline operations but also optimize efficiency, especially for small businesses.
Incorporating AI with automation elevates the capabilities of businesses by enabling smarter decision-making processes. This means that, beyond simply performing repetitive tasks, systems can now learn, adapt, and make decisions based on data. Some applications of AI and automation for small businesses include:
Intelligent invoicing and billing: AI-enhanced automation tools can predict the best times to send invoices, optimize billing cycles based on client behavior, and even forecast cash flow, ensuring timely payments and reduced manual interventions.
AI-driven social media strategies: Beyond scheduling posts, AI can analyze social media trends, predict the best times for engagement, and even suggest content tweaks to maximize reach and interaction.
Personalized email marketing: AI can segment email lists based on user behavior, customize content for each recipient, and predict the optimal send times, ensuring that marketing efforts resonate better with the target audience.
Smart inventory management: AI-powered systems can forecast demand, optimize stock levels, and even suggest alternate suppliers or products, minimizing the risk of stock issues and optimizing costs.
By integrating AI and automation, small businesses can harness the power of data-driven insights and proactive decision-making. This not only results in cost savings from reduced manual labor but also introduces advanced optimizations that can propel businesses ahead in their respective markets. Embracing AI with automation is the key for small businesses to unlock new growth avenues and maintain a competitive edge in an ever-evolving landscape.